Overview
Spéire Nua assists people to rebuild their lives after criminal conviction through identifying the necessary supports available to them, to their families and to people that have been victims of criminal behaviour,
Problem
According to a survey conducted by Solas in 2018, 81% of people with convictions felt that their past will prevent them from securing employment opportunities. Though people change, the one thing that remains the same disclosures to employers of the offences that a person has been convicted of.  This process is dated and does not allow for change, it needs to be improved or be changed. The challenge for the criminally convicted is securing the freedom to pursue a career of their own choosing because of systematic barriers that pop up in the current system.
​
Solution​
Damien's idea is to create a national knowledge hub for ex-offenders seeking a smooth integration to society and an internship programme within their host social enterprise, Amicitia, in Athenry.
One of the first steps in this is the development of a portfolio of 'commitment to change'. This portfolio will be developed with the stakeholders to identify benchmarks that would be required to convince each organisation that there is a level of commitment to change. Using the tried and tested model of Recognition of Prior Learning, they will tweak this process to fit into the narrative and journey of rehabilitation.
SEI Journey 
In 2021, Damien took part in our Ideas Academy to further develop his idea. 
"I stumbled across a Facebook link, applied, pitched my idea and now here I am getting top class business and financial support, it is life changing and I have found my purpose. " is what Damien had to say about the support received from SEI.
In 2021, Damien was selected to take part in our Action Lab programme for high-potential social entrepreneurs.
​
Impact
Spéire Nua currently has three social media pages – Linkedin, Facebook and Twitter – which share relevant content around reentry and international solutions to the problems they have identified. Damien has featured on a number of podcasts to discuss topics around integration and employment.
Damien has also linked in with the Working to Change Social Enterprise and Employment Strategy which is a Department of Justice Strategy and facilitated the first of its kind focus group for them with people that have a wide range of offences and who are either on their way in or a long time out of prison. This focus group included men and women and they discussed perceived and actual barriers to taking up employment for people with convictions.
The Spéire Nua website is currently under construction. Damien and team are developing video content and intend to have a function where people with convictions can upload their CV and employers can access this portal.
Updated 21/07/22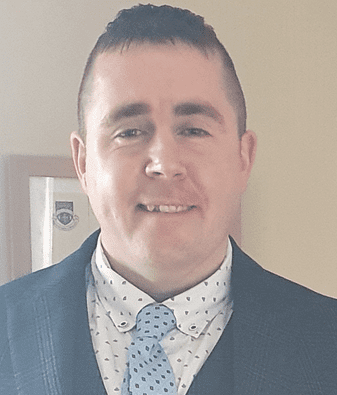 Damien Quinn is the founder of Spiére Nua.
SECTOR
Support Services
Active Citizenship
SEI JOURNEY
Ideas Academy 2021
Action Lab 2021