Overview
Problem
In Ireland, nature deprivation and disconnection from the biodiversity crisis are growing problems, particularly in urban areas. Access to green spaces is often limited in cities, particularly for disadvantaged communities. Dublin, for example, averages 36m² of green space per person, but this shrinks to under 5m² in the city centre and less than 1m² in areas like Dublin 8's Liberties.
Additionally, biodiversity is at risk, with up to a third of Irish species facing extinction due to habitat loss. Cities without nature-based green infrastructure are more vulnerable to extreme weather events, including flooding and pollution. Disconnecting from nature also impacts mental health, but studies highlight the positive impact of spending time in nature. Reconnecting with nature benefits both mental well-being and the environment. 
Solution​
Pocket Forests have crafted a transformative model that empowers communities to create and cherish natural spaces in their neighbourhoods, schools, and workplaces. Their approach involves retrofitting urban environments, influencing public discourse, and rekindling community bonds with nature. They achieve this by offering engaging soil health workshops and planting biodiverse, native forests in the heart of neighbourhoods, within schools, and amidst the hustle and bustle of workplaces. 
Impact
Pocket Forests have created 75 tiny forests and planted more than 2,500 trees and shrubs. They established a small tree nursery in the Digital Hub in Dublin and on the grounds of Shelton Abbey Open Prison in collaboration with the Irish Prison Service. In 2021 Pocket Forests received two years funding from the Department of Agriculture Woodland Support Fund to work with 40 communities around Ireland in schools, GAA grounds, hospices and Tidy Towns spaces.  
SEI Journey
Pocket Forests applied to Social Entrepreneurs Ireland for the first time this year and were successful with their 2023 application to the Impact Programme.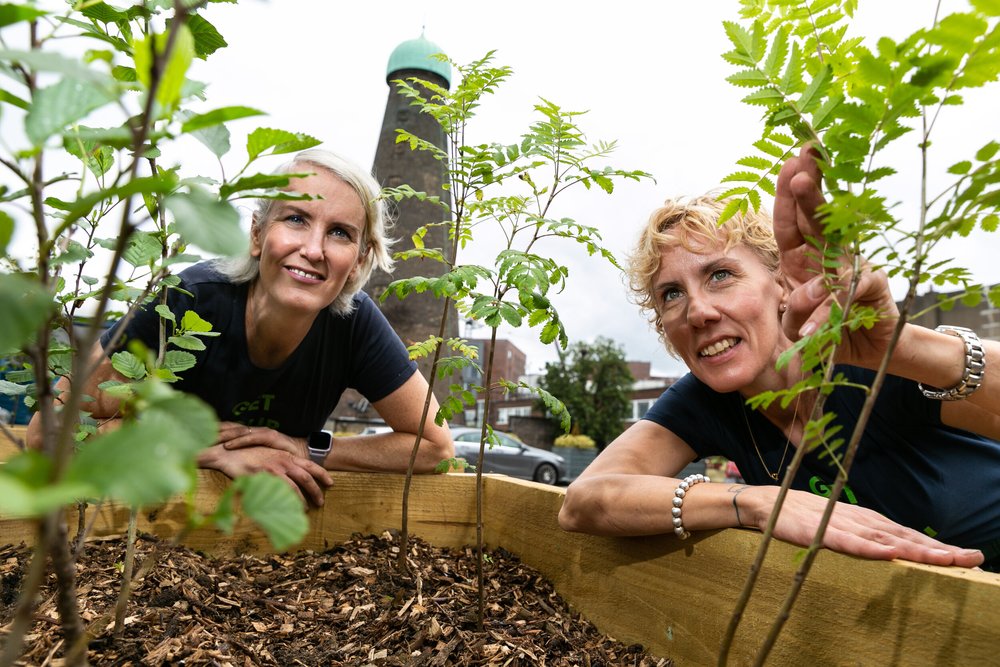 Pocket Forests was co-founded by Catherine Cleary and Ashe Conrad-Jones