Overview
Making accessibility simple for buildings.
Problem​
According to the WHO, over one billion people globally live with some form of disability, but 50% of people with accessibility needs are afraid to travel. Research shows one of the biggest barriers to accessible travel remains inaccurate or lack of information being available.
​Solution​
Mobility Mojo has built a unique accessibility assessment that enables a hotel manager anywhere in the world to collect accurate data about the accessible features in their premises. The hotel then integrates and displays all their accessible features on their website in a standardised way.
​SEI Journey
Co-founders Stephen and Noelle met at an SEI Bootcamp in 2015, before partnering to apply with Mobility Mojo in 2016
Elevator Award 2016
Scale Partners 2020-2022
Impact​
Using world class technology and processes, Mobility Mojo empowers people around the world to evaluate the accessibility of their properties and showcase this information so that individuals with an accessibility need can work, travel and enjoy life with confidence.  Mobility Mojo has signed up several global brands and top facilities management companies as customers and continue to grow their product range and customer base at a rapid pace.
Posted 21/07/22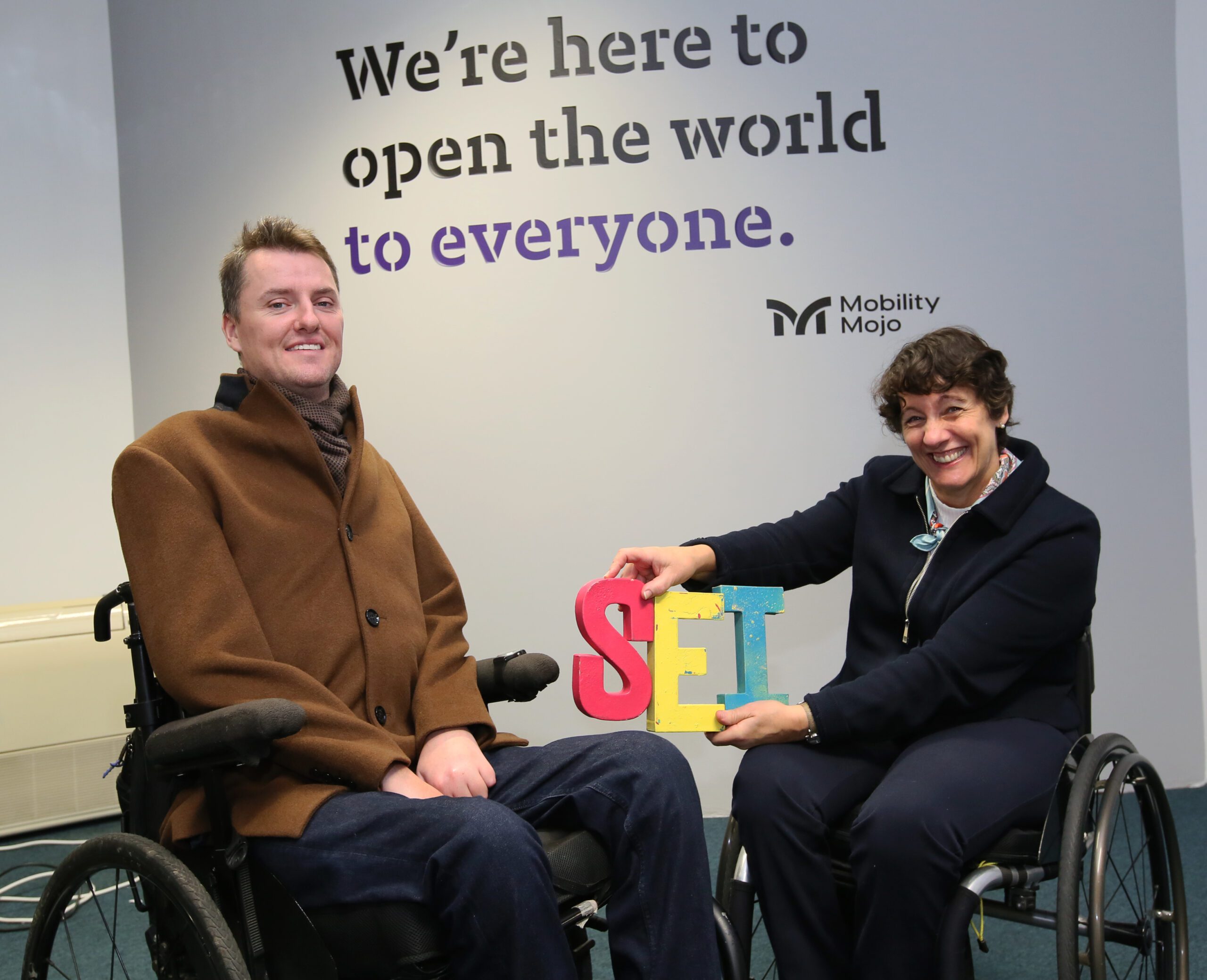 Stephen Cluskey and Noelle Daly are the co-founders of Mobility Mojo
SECTOR
Disability
Technologu
SEI JOURNEY
Elevator Award 2016
Scale Partners 2020-2022