Overview
Helium Arts empowers children living with health conditions through their creativity and the arts, inspiring those who care for them and supporting creative healthy environments, while creating opportunities for artistic ambition and excellence.
Problem​
In Ireland, there are 120,000 children and teenagers living every day with the long-term effects of illness. All children and young people should be afforded the opportunity to be creative, however for some children living with long-term illnesses, this is not always possible. These children can feel like their life is defined by their illness, often experiencing feelings of isolation, loneliness, anxiety and depression. While their physical needs are often catered for, their social, emotional and mental health needs also need to be supported and nurtured. ​
Solution​
Helium Arts brings positivity to these children's lives through award-winning, participatory arts programmes. Their creative projects take place in hospital, health and community settings around Ireland, transforming the healthcare experience of young people and those who care for them through art, imagination and play. In 2020, Helium Arts moved their programmes online to continue to support their beneficiaries in an innovative way. The remote programmes havethem extended reach into more rural communities, who otherwise would not have been able to access a service like Helium Arts.
Since the end of lockdown measures, Helium Arts have returned to in person programmes. Participants are supported by professional artists, volunteers and on-site.
SEI Journey​
Founder, Helene Hugel first engaged with Social Entrepreneurs Ireland in 2007 through our Elevator Programme and again in 2009. In 2020, Helene took part in our Adapt Programme, which supported social entrepreneurs to pivot their offering during the pandemic. The Adapt programme supported Helene and Helium in a number of key areas, including storytelling and funding which has benefitted Helene during public speaking opportunities as well as in funding discussions. However a key support Helene took away from the programme was the support network of four fellow social entrepreneurs who were all faced with the same challenge. ​
In 2023, Helene and Helium Arts were chosen from more the 70 applicants to take part on the 2023 -2024 Changing Ireland Accelerator.
Impact​
Since 2010, Helium Arts have supported over 7,000 children and their families across 17 counties. For every €1 spent, Helium Arts almost doubles that value in social return according to their Social Return on Investment study looking at 2019-2020.​ In 2023 Helium Arts has 55 active, trained and vetted volunteers supporting them in community workshops.
The future looks very bright from Helium Arts and their beneficiaries and the plan to expand their services into more regions of the country.
Updated 13/06/2023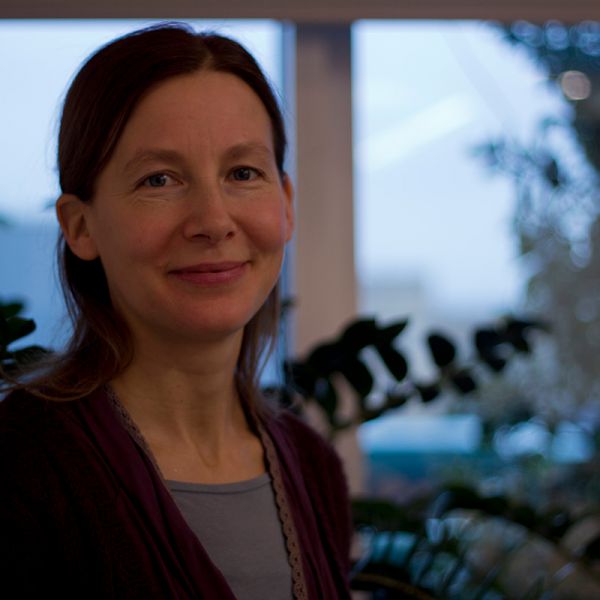 Helene Hugel is CEO and Artistic Director of Helium Arts.