Overview
Vampire Cup facilitates the creation of thousands of lifelong blood donors in Ireland.
Problem​
1 in 4 of us will require a blood transfusion at some point in our lives. Whether it's those dramatic car crashes we see on TV or, more commonly, due to cancer, surgery, or childbirth, 70,000 people will require the donated blood of strangers each year. However, only 3% of the population donates blood with some of the least amount of donations coming from 18-24 year olds. These young, healthy people are not donating blood creating a supply issue that leads to the expensive importing of blood to save lives.
​Solution​
Vampire Cup is a national blood donor recruitment strategy in the form of an intervarsity competition that pits colleges and universities against each other to see who can donate the most blood, become the bloodiest college, and win The Vampire Cup. Over 220,000 students attend Higher Education in Ireland with a large majority in the 18-24 year old cohort. Vampire Cup facilitates the creation of thousands of lifelong donors by providing the information, advocacy, and opportunity for young people to donate blood.
SEI Journey 
In 2020, Glenn took part in our Ideas Academy programme to further develop his idea. "I found a place that not only valued my idea but valued me as the person behind that idea. I was introduced to the most inspiring people that still support me today including friends, alumni, and SEI staff" is what Glenn had to say about support from SEI. In 2021, Glenn was selected to take part in SEI's Action Lab for high-potential social entrepreneurs.​
Impact
In the next Academic Year, 16 colleges from across the country representing over 200,000 students and staff will undertake the Vampire Cup challenge and become blood donation advocates. Vampire Cup have received institutional support from HSE Spark Innovation Programme, Health Innovation Hub Ireland, and Social Entrepreneurs Ireland Seed Fund & Action Lab. Glenn is working as an Academic Intern, which gives him protected time to work on Vampire Cup while working as a doctor

Posted 21/07/22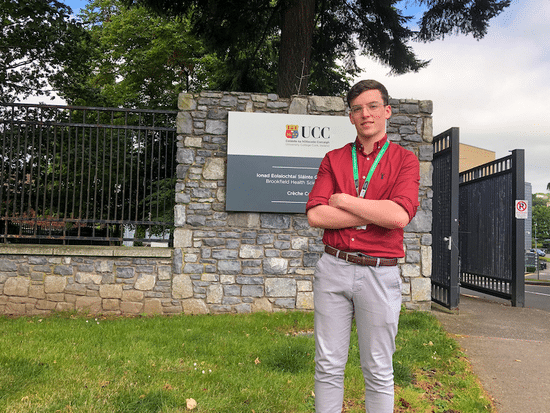 Glenn Curtin is the founder of Vampire Cup.
SECTOR
Health
Active Citizenship
SEI JOURNEY
Ideas Academy 2020
Action Lab 2021