Overview
Problem
Ireland's schools lack adequate climate education, contributing to a rise in climate anxiety among children. Climate anxiety is characterised by intense emotions related to environmental issues, with long-term physical and mental health consequences. A 2021 study by Eco-Unesco found that 60% of surveyed Irish individuals experienced climate anxiety.
Current climate education in Irish schools faces challenges. It's a small part of teachers' subject criteria, taught linearly with a focus on exams and constrained by time. Teachers lack the expertise to connect scientific knowledge with practical behavior change, hindering our education system's effectiveness in addressing the climate crisis.
Solution​
Education for sustainability is dedicated to enhancing climate literacy and addressing climate anxiety in Ireland through an 8-week programme that aims to educate students and teachers about the causes and effects of climate change and ways in which they can become agents of change.
​
Impact
Education for Sustainability has made a significant impact:
8-week programme implemented in 81 schools across 11 counties in Ireland, with 20% of them being DEIS schools.
Received support from 7 Local Authorities.
Engaged a total of 18,605 students, fostering peer education.
Trained 122 teachers in the classroom and an additional 155 through tailored teacher training.
Enabled schools to complete 250 impactful school and community action projects, including beach cleans, litter campaigns, fast fashion events, and climate justice initiatives.
Guided 44 schools in becoming single-use plastic-free.
Constructed 2 outdoor classrooms and 2 biodiversity gardens.
Planted a remarkable 3,000 trees.
Secured 7 Young Environmentalist Awards for our outstanding action projects.
SEI Journey 
The Ideas Academy East 2020
The Action Lab Seed Fund 2023
The Action Lab 2023
The Impact Programme 2023 – 2024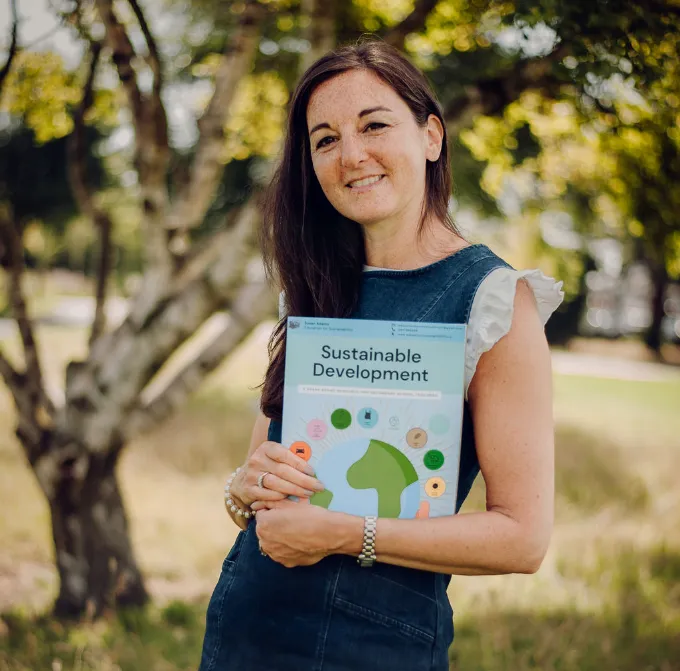 Education for Sustainability was founded by Susan Adams in 2017