Overview
Building more accessible video game controllers to make gaming open to everyone.
Problem
There are millions of people all over the world with a physical disability that prevents them using traditional video game controllers. ByoWave have estimated that 93% of people will a disability will actively try to play video games, but due to accessibility barriers they can – and are thus socially excluded from one the world's most popular forms of interacting.
​
Solution​
ByoWave makes modular, accessible, and customisable video game controllers for people with disabilities, enabling everyone to design their own controllers based on their own physical needs, and have unrestricted access to the world of video-gaming.
SEI Journey 
Impact Programme 2021-2022
​
Impact
ByoWave has carried out pilot testing of the Proteus Controller with 50 disabled users. No one person has built the same controller, demonstrating the need for a flexible and adaptable device for the gaming community. It is working on getting the product ready to launch with 2,000 units in 2022.
Posted 20.07/22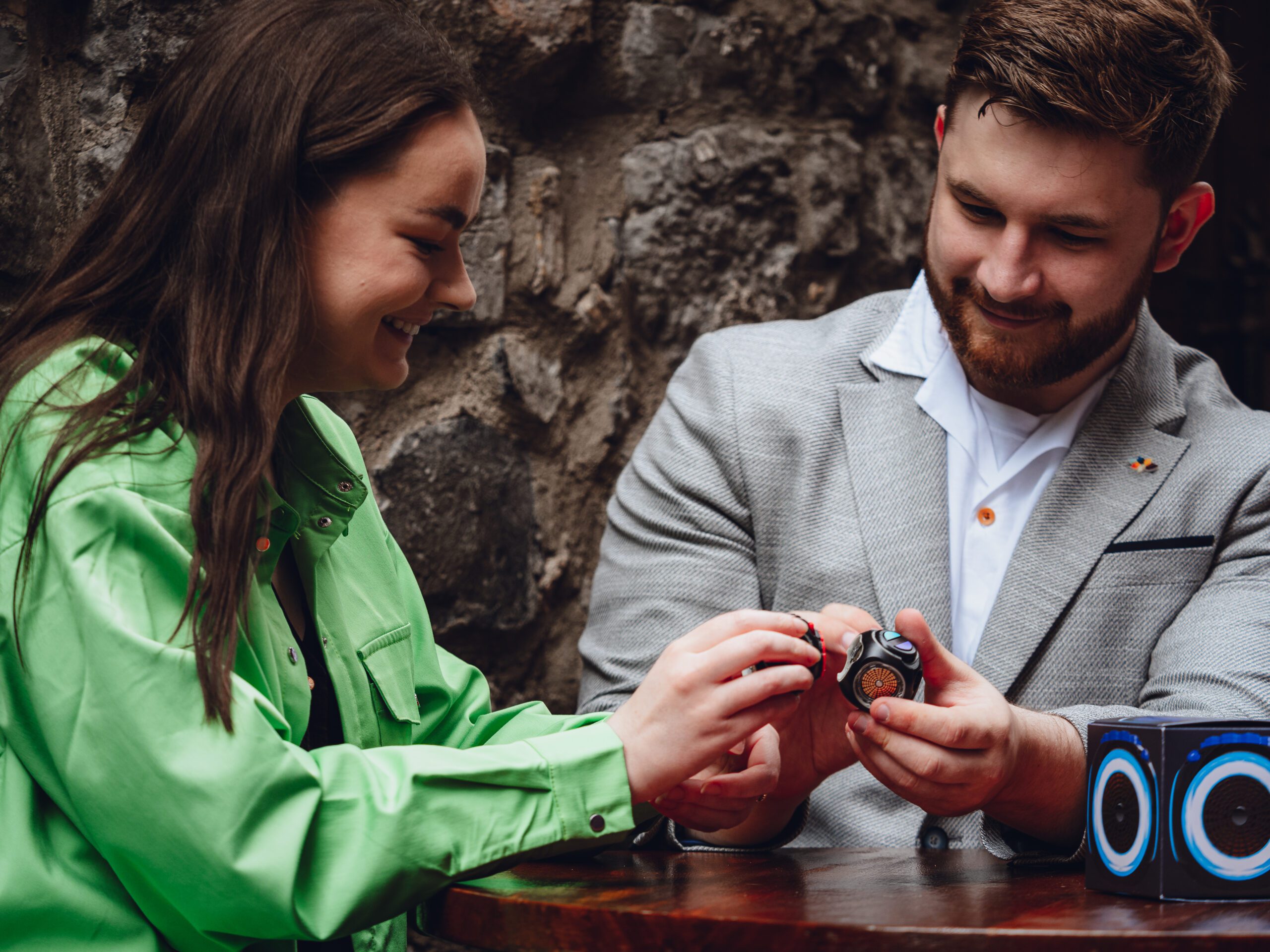 Brandon Blacoe and Eibhlin O'Riordan are the c0-founders of ByoWave
SECTOR
Disability
Mental Health & Wellbeing
Technology
SEI JOURNEY
Impact Programme 2021-2022