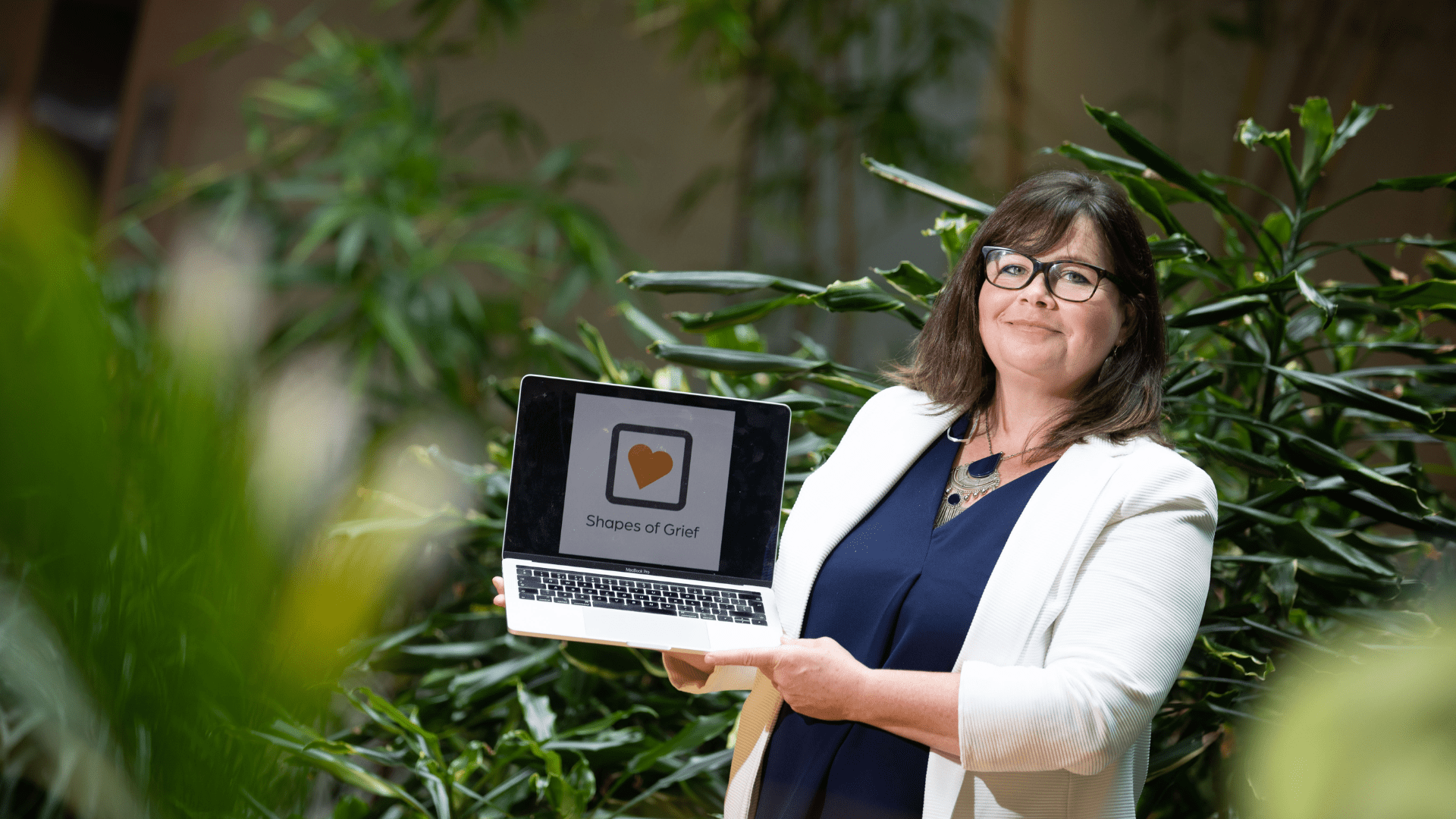 Last Summer, Social Entrepreneurs Ireland entered into a partnership with one of Ireland's leading market research companies, Behaviour and Attitudes. The first wave of this research project gauged the public's interest in two social enterprises: Positive Carbon and Mother Tongues.
The second round of this research project featured SEI Impact Awardee, Liz Gleeson of Shapes of Grief and Graham Brocklebank of Peer. The surveys took place during Autumn 2022 and included a controlled sample of 1,000 people to reflect the population of Ireland.
Shapes of Grief – Liz Gleeson
Shapes of Grief is starting an important conversation in Ireland around grief and loss. They provide comprehensive grief education and resources to individuals, mental health professionals and healthcare workers worldwide. Their online grief training programme has over 40 hours of learning for mental health and medical professionals to educate them in the areas of grief with content from experts.
Their podcast series tells the personal stories of those who have been bereaved and experienced grief to raise awareness around the types of loss and how people have overcome them.
B&A Findings – Shapes of Grief
When a video of the work of Liz and her team was shown, 76% of respondents were interested in Shapes of Grief, The research showed that people found it interesting as it offers support, is relevant and innovative.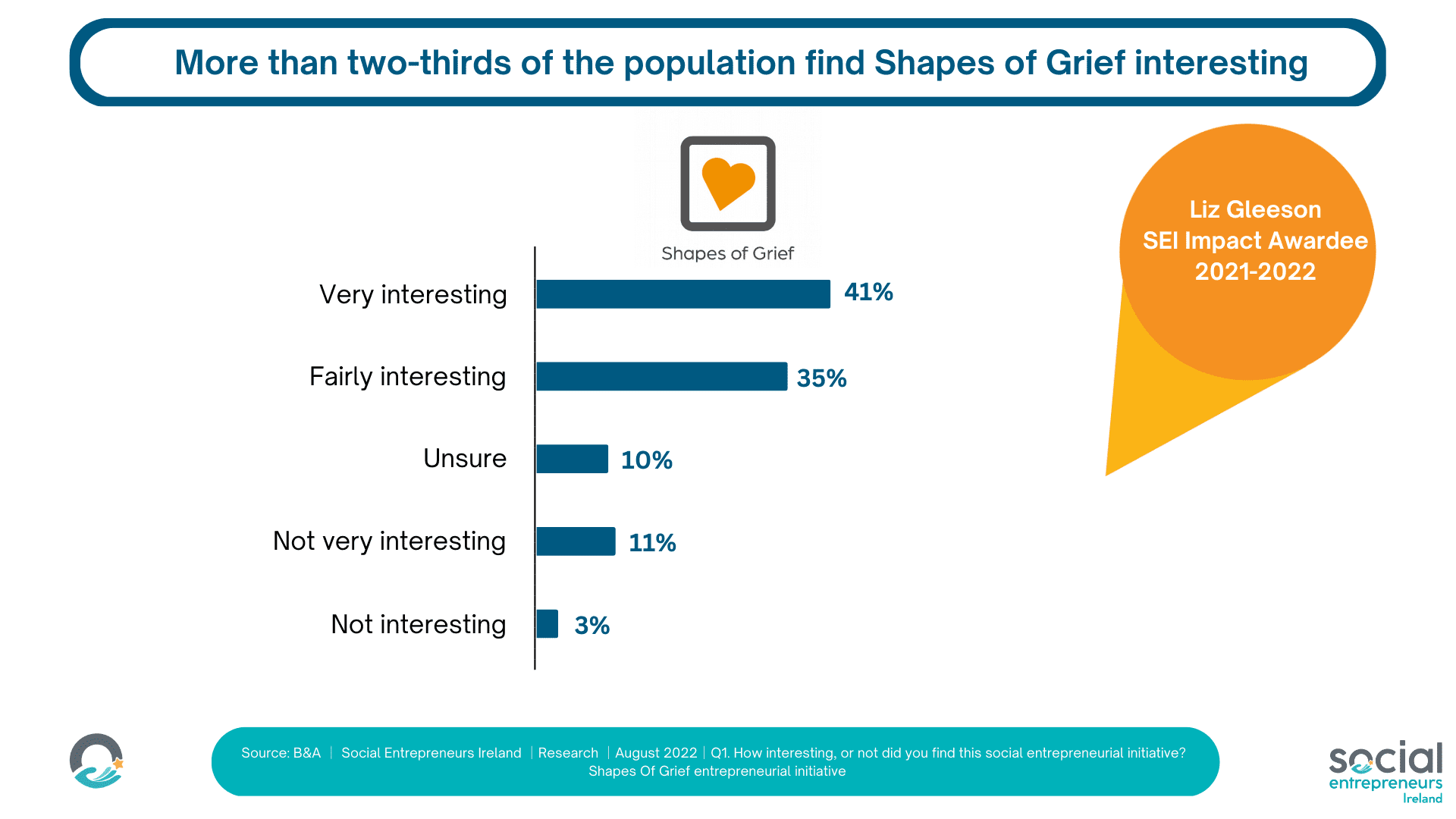 56% of the participants responded that this initiative would be useful to themselves (about 2.8 million people). 76% responded that this initiative would be useful to others, which is about 4 in 5 people.
The study found that 84% of respondents found Shapes of Grief's initiative useful overall – this equates to about 4.2 million people!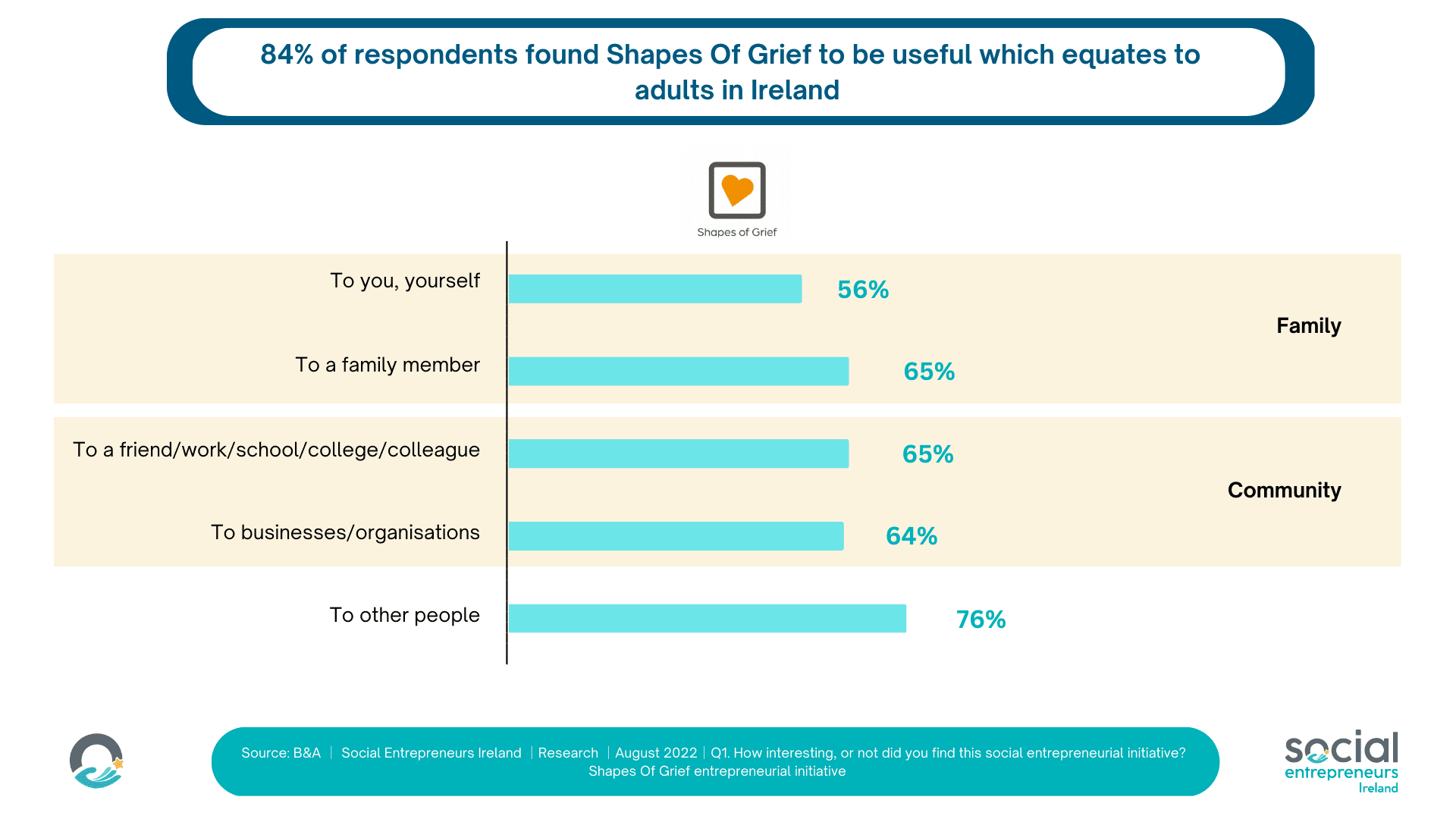 Watch this space!
These were some fantastic statistics which came out of the survey. Commenting on the research, B&A wrote "it is also important to note the level of interest and usefulness scores are extremely strong compared to other commercial initiatives that B&A have researched."
SEI would like to thank Behaviors & Attitudes for their great work and we look forward to continuing the research with them.
Over the next few months, we will be sharing more summaries of B&A's findings. Keep up to date on SEI's social media accounts or sign up for our newsletter to stay in touch.
Visit www.banda.ie to learn more about B&A. You can also read Shapes Of Grief's Case Study to find out more about Aisling and Mark's organisation.
Recent Posts
Check out more news from Social Entrepreneurs Ireland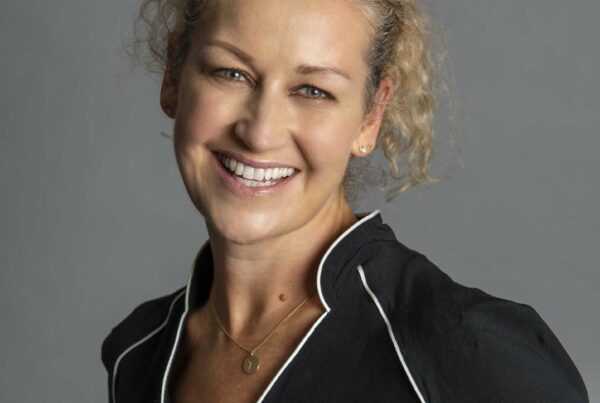 Problem In Ireland, a small percentage of persons with Down syndrome (DS) are engaged in paid employment, with pre-pandemic estimates hovering at just 6%. For those fortunate enough to secure…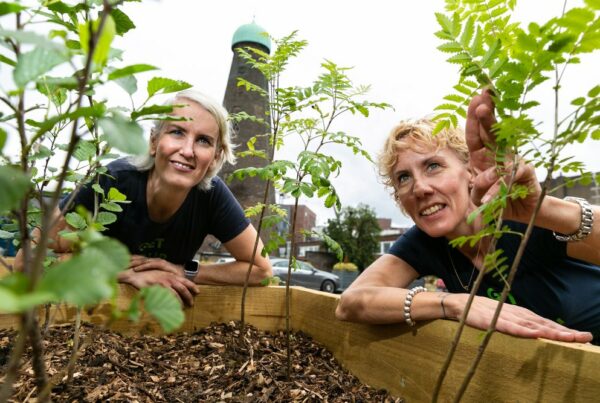 Problem In Ireland, nature deprivation and disconnection from the biodiversity crisis are growing problems, particularly in urban areas. Access to green spaces is often limited in cities, particularly for disadvantaged…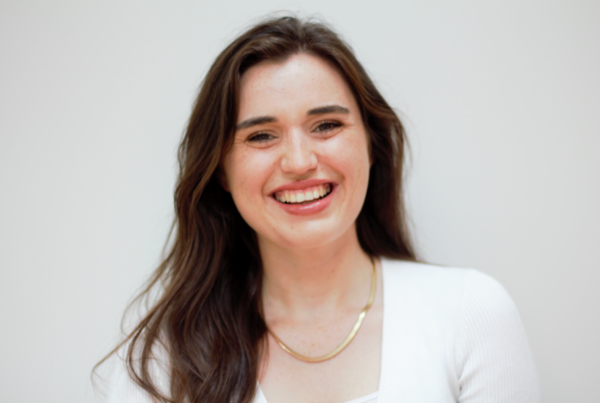 Problem Hygiene poverty is a pressing issue, indicating the inability of individuals and families to access essential personal hygiene products and facilities in their daily lives, such as soap, toothpaste,…